Kathleen Graham (PMP) is the founder and President of The PM Group USA. Being in the field of project management for over 25 years, Ms. Graham knows firsthand what it takes to be a successful project manager. Her experience and expertise is based in Information Technology and is heavily involved in the development and ongoing maintenance of The PM Group USA's online courseware, PMP Exam Simulator, Coaching study plans, along with training materials and publications.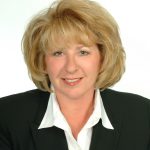 Ms. Graham is a member of the Project Management Institute (PMI)®, is a certified Project Management Professional (PMP)® and has developed curriculum, content, and tools used to successfully mentor Project Managers around the world. She is also an active member of the International Coach Federation.
In addition to overseeing the development of new training courseware & tools, assisting PMP® candidates with their certification and managing global IT projects/programs in private/public sectors, she can be found enjoying life with her husband on their farm with their two horses, two dogs and salt-water fish.
Our Strategy
The PM Group USA, was founded for the sole purpose to provide the highest quality project management training products and services to our clients. With over 30 years experience managing programs and projects on schedule and to budget, we take great pride in our ability to help organizations and individuals achieve their business goals.
Our Mission
To inspire and support those who wish to better themselves and obtain Project Management Professional (PMP)® certification. To contribute to the development and improvement of project management processes and practices around the world.
The PM Group USA is committed to providing the highest quality products and services available and at affordable prices. Our team consists of only certified Project Management Professionals (PMP)®.
Why Choose The PM Group USA?
We are a PMI® Registered Education Provider.  We understand and appreciate how difficult preparing and passing the PMP® exam can be without the right tools and an effective study plan. Our team consists of only Project Management Professionals (PMP)®, so we know first hand what it takes to pass the exam. We realize and acknowledge that most PMP® candidates may have limited budgets, maintain a full-time job and/or may not be able to take time off to attend classroom training classes. To best service our customers, we have developed PMP® certification training programs and tools that are affordable, comprehensive, effective, and available online 24/7.
Passing the PMP® exam is not as easy as one may think. Many project managers fail the exam 1 or even 2 times because they have not prepared correctly.  Achieving certification includes project management experience, education, and a commitment to studying and learning the information required for certification. Our PMP® training programs, PMP Exam Simulator and Professional PMP® Coaching services focus on the required subject areas in order to give you the advantage you need to pass the PMP® exam. We guarantee it!
Commitment to Quality
Our commitment to quality includes ensuring our training materials, courses and products are kept up to date, complete, and in accordance to the standards established by the Project Management Institute (PMI)®.